Saving money on gas is a top priority for many. With fluctuating fuel prices, finding ways to reduce gas expenses is more important than ever.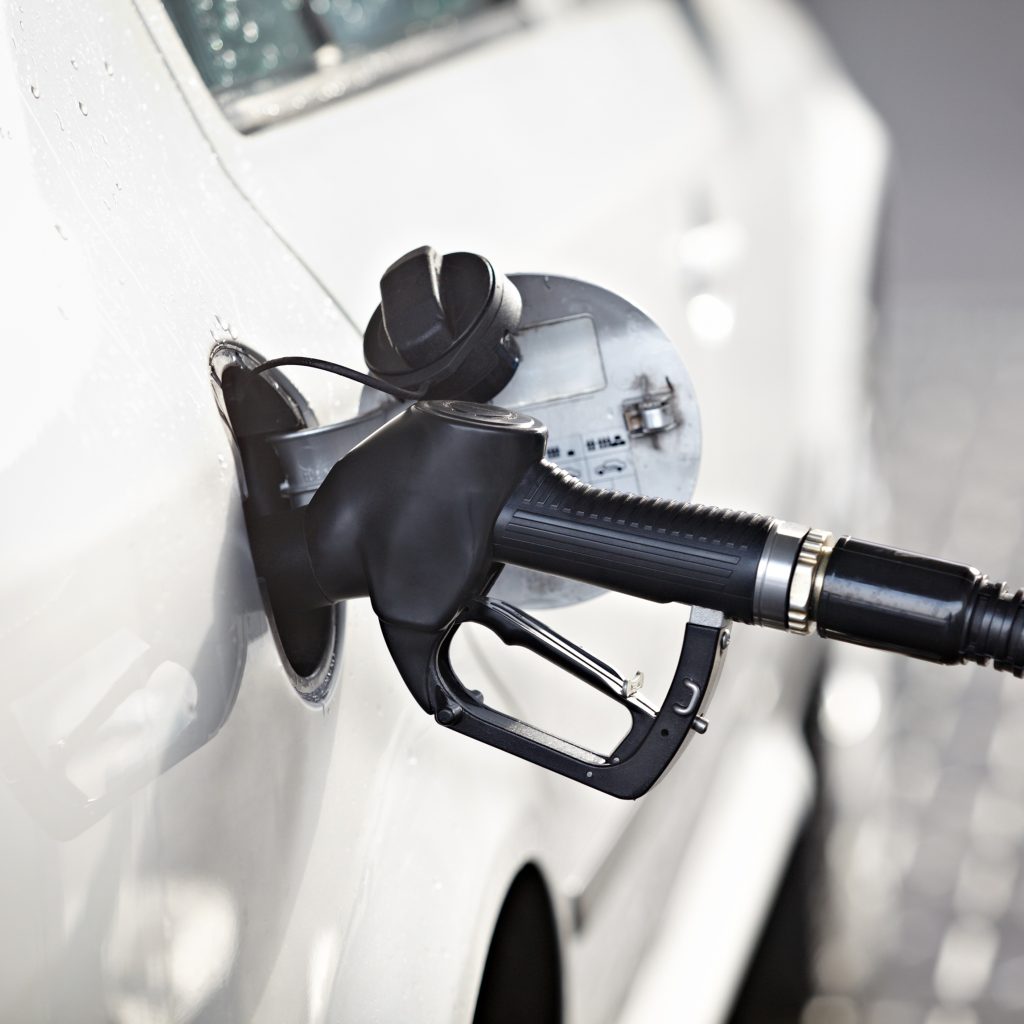 Higher gas prices are here to stay, putting a financial burden on many people, especially those with longer commutes. In this post, we will explore effective ways for saving money on gas. As always, these are things that we do ourselves, and they will absolutely work. If you put forth the effort, it will pay off!
Tips for Saving Money on Gas
Like most of our articles on saving money, it starts with taking an honest look at your overall budget and spending. Sometimes, you can find areas where you're spending too much, and rectifying that will keep more money in your bank account for things like gas. We have several articles on this subject that you can find in our Smart Money Tips.
From proper vehicle maintenance to ways to earn money to put towards your gas purchases, these practical gas-saving tips will help you save money on gas. So, let's dive in!
Fuel Up at Membership Stores
Warehouse clubs and some grocery stores offer memberships that reward you by either offering points that you can use to get a discount at the pump or by offering discounted fuel.
Kroger

In our area, Kroger offers the Kroger Fuel Points Program. When you purchase groceries, prescriptions, and gift cards using your membership card, you earn points that you can apply at the gas pump for up to $0.10 off per gallon. Kroger has a large family of stores. You can check for one in your area here.
Membership stores like Costco and Sam's offer discounted fuel for members. I usually wouldn't recommend buying a membership to get a discount, but in this case, it might be a good idea, especially at Costco.
Costco

Costco Fuel Program offers up to $0.50 off per gallon when using their gas pumps, which only members can use. This is a significant savings! Use that discount on all the vehicles in your family, and it will quickly pay for itself every year, not to mention you get the additional benefit of being able to shop and save at Costco. Having said that, the wait times can be long, leaving your car idling. I always suggest turning off your engine, as an idling car can burn nearly half a gallon of fuel every 30 minutes.

Sam's Club

Sam's Club Fuel Centers are open to anyone with an active membership. While the discount isn't as generous as it is at Costco, you can expect to save about $0.05 to $0.15 per gallon, and sometimes even more. As I discussed in this post on ways to save money when traveling, a quick search on Google will tell you what the gas prices are in your area. Fuel prices change by the minute, and this will let you know if driving to Sam's Club to get gas on that particular day is worth it. Check out that post to see exactly how to do it.
Pro tip: Unlike Costco, Sam's Club regularly runs specials on new memberships. Check Rakuten before signing up. Not only are they the best source for up to date discounts and coupons, you'll earn cash back for signing up.
Best Gas Station Rewards Program
These days, most gas station have their own rewards system in place. They each work a little differently, but typically, you earn reward points for each gallon of gas you purchase. You're getting a little something back for gas you needed anyway, so it just makes sense to take advantage of these programs, which are usually free. If you're loyal to one location, the savings here can really add up.

As far as which one is the best, I suggest reading up on your local gas station rewards programs and choosing one that works for you. Having said that, most of us go where the gas is cheapest that day, so it's really a matter of preference. Personally, I love the BPme Program. I HATE getting gas, and the app allows you to do almost everything from your phone – even pay!
Efficient Driving Techniques
When saving money on gas, one of the most effective strategies is to practice efficient driving techniques. By making a few adjustments to your driving habits, you can significantly improve your fuel efficiency and reduce gas expenses.
Avoid Aggressive Driving
Aggressive driving behaviors such as rapid acceleration and hard braking can hurt your gas mileage. When you accelerate quickly or brake abruptly, your vehicle consumes more fuel. Instead, try to maintain a smooth and steady driving style.
Maintain a Steady Speed to Save on Gas
Avoid unnecessary speeding up and slowing down, as constant changes in your speed can have a significant impact on how much fuel you use. Try to keep a consistent speed, especially on the highway, where you don't have to stop as often.
Use cruise control on highways – with caution. While it's true that using cruise control helps you keep a steady speed, never use it during inclement weather. If you start to slide, cruise control thinks the vehicle is slowing down and automatically speeds up. This is exactly what happened to my husband, causing him to roll his truck three times. By the grace of God, he wasn't hurt, but we had NO idea this could happen.
Avoid Unnecessary Idling
Turn off the engine when parked for more than a minute. Every 30 minutes of idling can burn up to a half gallon of gas. Restarting your car uses less fuel than idling for an extended period.
Vehicle Maintenance
Proper vehicle maintenance is essential for maximizing fuel efficiency and saving money on gas. By taking care of your vehicle and ensuring it is in optimal condition, you can minimize unnecessary fuel consumption.
Keep Tires Properly Inflated

Maintaining correct tire pressure improves fuel efficiency. Your engine has to work harder when your tires are underinflated. This ultimately burns more fuel.

Check Tire Pressure Regularly

Make it a habit to check your tire pressure at least once a month. You can refer to your vehicle's owner's manual or the sticker inside the driver's door jamb for the recommended tire pressure and inflate your tires accordingly. By keeping your tires properly inflated, you can improve fuel efficiency by up to 3%.

Regularly Change Air Filters

To get the most out of your fuel and spend less on gas, it's crucial to regularly change your air filters. Dirty air filters can block the airflow, causing the engine to work harder, thus reducing fuel efficiency.
Use a Credit Card with Cash Back
This is a no-brainer. If you have a credit card that offers any cash back, that's what you should be using every time you make a gas purchase, or any purchase for that matter. It's free money! The caveat here is that you also must be diligent about paying that card off every month. Don't just keep racking up a balance on your credit card.
Plan Routes Efficiently
When saving on gas, how you plan your route can make a big difference. By following these tips, you can minimize unnecessary mileage and reduce fuel consumption:
Instead of making multiple trips in one day, combine errands into one trip. This means less going back and forth, saving you miles driven and extra gas.
Choose routes with less traffic and stops, especially on long trips. Traffic congestion and frequent stops can significantly impact fuel efficiency. Look for alternative routes that have fewer traffic lights, stop signs and tolls. Even if the distance is slightly longer, you'll save gas by avoiding idling in traffic.
Use Fuel-Saving Apps
Fuel-saving apps have become increasingly popular and for good reason. These apps typically use GPS technology to identify nearby gas stations and display real-time prices, allowing users to compare and choose the most cost-effective option.
How Fuel-Saving Apps Work
When you open a fuel-saving app, it uses your location data to compile a list of nearby gas stations and their current gas prices. This information is updated frequently, ensuring that you have access to the most accurate and up-to-date pricing information available. Many fuel-saving apps also provide additional features that can help improve your fuel efficiency.
Cost Savings

By finding the best gas prices in your area, you can save a significant amount of money over time. Even slight price differences can result in substantial savings, especially for those who frequently drive long distances. Admittedly, I have no clue what local gas prices are, but my husband and son always know where to get the cheapest gas. It matters. Nickles and dimes add up, and consistently saving a little on gas adds up to big savings over time.

Convenience

Fuel-saving apps make it easy to find nearby gas stations and compare prices, saving time and effort, especially on long road trips. If you have a reliable app (discussed below), you no longer have to drive around searching for the best deals or rely on outdated information from gas station signs.

Improved Fuel Efficiency

Some fuel-saving apps offer tips and tools to help you drive more efficiently, improving fuel efficiency and reducing your overall gas consumption.

Trip Planning

Many fuel-saving apps include trip planning features that allow you to input your destination and receive recommendations for the most efficient route, taking factors like traffic congestion, tolls, and road conditions into account. This not only helps save on gas but also reduces travel time.
Apps to Save Money on Gas
GasBuddy

GasBuddy is one of the most popular gas apps out there. It allows you to compare gas prices at different stations in your area, helping you find the cheapest options. You can also earn points and enter giveaways to win free gas.

Waze

It's not just a navigation app. Waze also provides real-time traffic updates and suggests alternate routes to avoid congestion, saving you both time and fuel.

Fuelio

Fuelio is a comprehensive fuel-tracking app that helps you keep track of your mileage and fuel efficiency.

Gas Guru

Gas Guru provides up-to-date gas prices at nearby stations, allowing you to find the best deals wherever you are.
To recap, saving money on gas is not only beneficial for your wallet but also for the environment. By implementing these tips, you can improve your fuel efficiency and start saving almost immediately. Remember that small changes in your driving habits and vehicle maintenance routine can make a big difference in the long run. Happy driving!
More Money-Saving Posts You May Enjoy
Have a tip for saving money on gas? Please share in the comments below, and be sure to follow us on Instagram and sign up here to receive our weekly roundup in your inbox.