If you're looking for ways to save money on a tight budget, we've got you covered! Follow these tips, and you'll reach your goal in no time!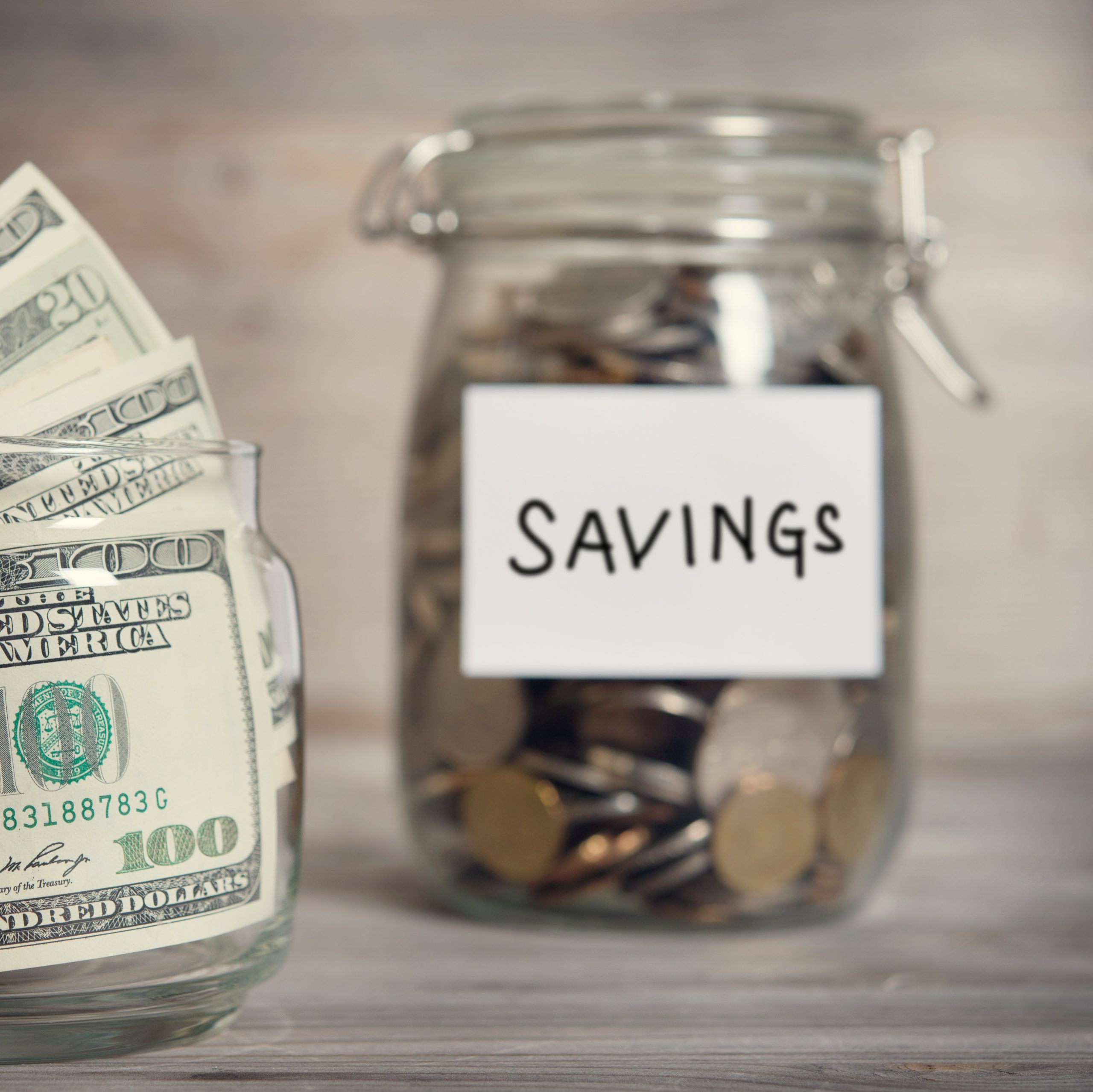 Christmas is right around the corner, so if you're looking for ways to save money on a tight budget, we're here to help! One of my biggest pet peeves is when you read articles like this, and all of the tips are unrealistic. As someone who truly knows what being broke feels like, I know how stressful it can be, especially during the holidays.
Since I'm writing this post in October, we've got approximately three months to do this! You won't find things like "start a YouTube channel or blog" in this post. We don't have time for that. It's October, and Christmas is in three months, so we need money quickly!
Ways to Save Money on a Tight Budget
This is a two-part conversation. To save money fast, you need to make money fast.
If you're reading this, I can only assume that money is already tight, so making extra cash will be the quickest way to save it. We've got an in-depth post on how you can make extra money here, but I'll briefly discuss a few of my favorites below. These are things that we have done ourselves, and they work. If you implement some of these strategies, you WILL have extra holiday cash!
One of the first things you'll need to do is have the right mindset. You must be intentional and make an effort. If you have the right mindset, you should be able to contribute a nice chunk of change toward your Christmas fund. I'm using Christmas as the goal because it's three months away, and that's what most people are looking for this time of year. Having said that, use this as a guide to work towards your goals all year long!
Sell it and save it!
I know everyone gets sick of hearing this, but selling things from around your house is a great way to make extra money quickly. Save every penny you make. Don't spend it!! This will be harder than you think, but keep reminding yourself why you're doing this to begin with!
You'd be amazed at the things people will buy. My niece goes to Goodwill and buys what I can only describe as bags of junk, and she makes a full-time income selling it on eBay. I prefer Facebook Marketplace because it's user-friendly, and there are no fees. It's just easy. I also like that people can come to the house to pick things up, and I don't have to mail anything. That said, there are many online platforms where you can sell things, locally or otherwise.
Don't ignore the big stuff. We had an old bedframe lying around for about two years, and it sold for $65. The person came and picked it up within three hours of listing it.
Have you got kids? Sell their stuff!! Used clothing, toys, and necessities sell very well. Things like bassinets and newborn clothing are in high demand and sell quickly!
Help people with everyday tasks.
AKA, be a handyman. My son has been doing this for about a year now and averages a few hundred dollars a week. Most people are in desperate need of a good old-fashioned handyman to do everything from hanging a ceiling fan to cleaning out gutters. I simply put the word out to friends and family on social media, and he has stayed busy ever since. People tell their friends, and word of mouth keeps the jobs coming in.
You can mow someone's lawn, pressure wash their house, and haul off junk. In the winter months, you can offer to weatherproof windows, which also saves them money on their electricity bill.
Now that you've got some ideas for how to make extra money let's dive into some ways you can make extra money on a tight budget!
Start a budget now!
The biggest hack for saving money is knowing where every penny of your money goes and being in control of it. You'd be surprised how many people think they don't have any extra money, only to be shocked once they start keeping track of it.
It doesn't matter how much money you do or don't have. Take an honest look at your spending, and you'll likely find areas you can improve. Start keeping track of everything you spend. You can do this in a notebook, a spreadsheet, or find a user-friendly app. Do what is easiest for you, and you'll be more likely to keep up with it. This expense tracker is great and makes it super easy!
The first time I did this was nearly 20 years ago, and it was a big eye-opener. I put a cheap notebook on the counter, and at the end of each day, my husband and I wrote down anything we had spent money on that day. We thought we were doing pretty well and not spending frivolously, but we were shocked at the end of the month and saw what we had spent. I encourage you to do this. It's the quickest and easiest way to get your spending in check.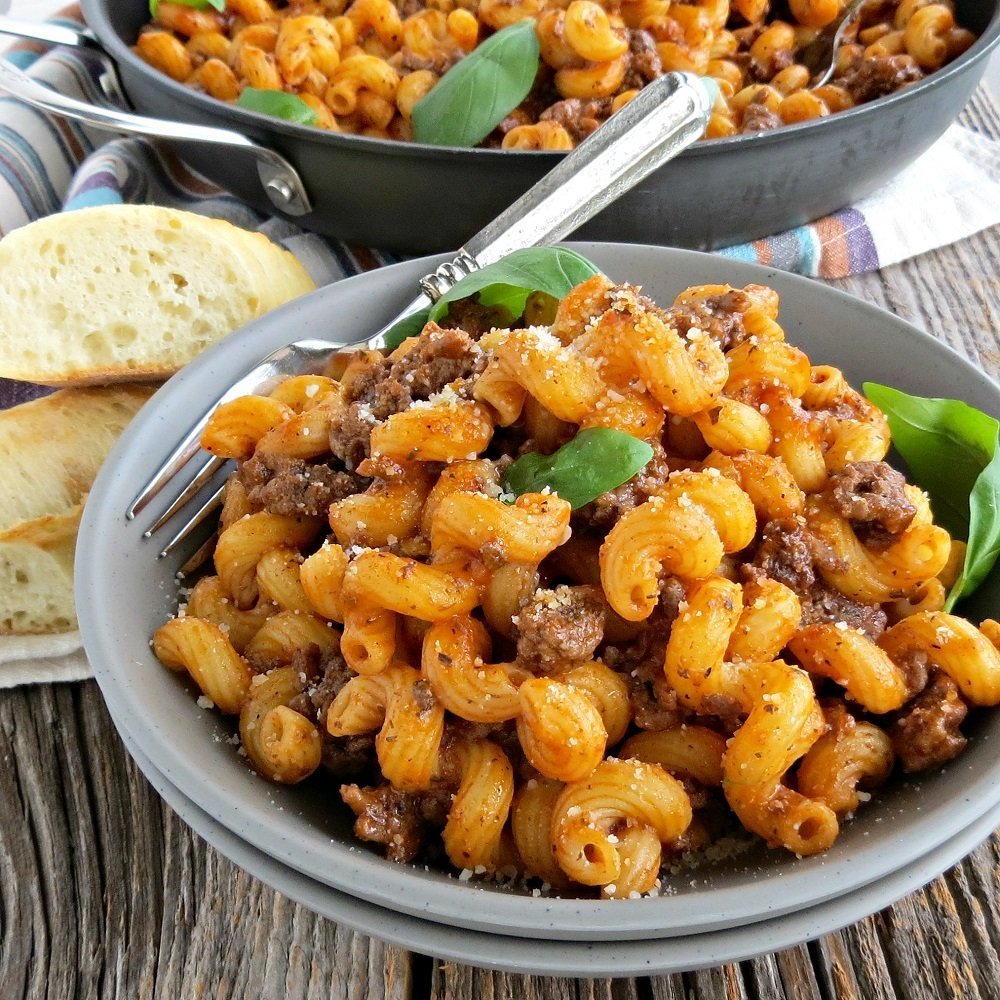 Lean into cheap meals.
For most people, groceries are a huge expense, especially if you have a family. Avoid meals that require pricier ingredients, and lean into budget-friendly meals. A few of my favorites are easy beef goulash, Italian beans and rice, full-proof flavored rice, freezer breakfast sandwiches, and cabbage and sausage.
We spend about $600 a month on groceries. If I wanted to save money quickly, I could probably get that down to about $300 by focusing on cheap meals. If I only had two months until Christmas, that's an extra $600!
Remember that money saved is money earned!
Make it yourself.
Dining out, fast food drive-throughs, and Starbucks all have to stop. Pack your lunch, and focus on inexpensive meals like sandwiches and leftovers.
Buy your favorite coffee creamer and make your morning coffee to-go instead of driving through somewhere. This will save you a ton of money!
It's easier and more affordable to stretch dinner the night before and pack leftovers for lunch than it is to buy extra groceries to pack lunches. Everyone in my family loves leftovers, so this one is easy for us!
Here are some ways to stretch leftovers and turn them into another full meal!
Leftover rice can be fried with a bag of frozen mixed veggies and some eggs for fried rice!
Leftover chili can be mixed with a box of pasta and topped with cheese for chili mac.
Most leftovers can easily be turned into an egg bake. Anything goes. I do this ALL the time!
Pretty much any leftover cooked meat can be turned into a soup. Add a bag of frozen veggies, seasoning, and broth, and you've got a whole new meal! 
Cook from what you have.
Challenge yourself to use up everything you already have in your pantry, freezer, and refrigerator. I actually do this a few times a year. Not only will you save money on groceries, but it also helps prevent food waste. Have fun with it, and get creative!
To stretch the ingredients you already have, purchase a few affordable pantry staples. One of my favorite ways to stretch a meal is to make a side of buttered noodles or rice. Peanut butter is also a cheap, high-protein ingredient that everyone loves! Slather it onto toast, stir it into oatmeal, or make a smoothie with frozen bananas, oats, milk, and a little cinnamon! Filling and delicious!
There was a time when we were so poor I found ways to get really creative with cheap ramen. Back then, I think they were around six cents a package, and I could feed both my kids for less than fifty cents. Add some frozen veggies and a little butter, and you've got an incredibly cheap meal!
Cancel services you don't use.
I recently canceled my DIRECTV and Xfinity services, saving us $248 monthly. That's $248 that I can now save. These days, you can watch anything you want on streaming platforms, even network shows. Pick a platform or two, and stick with those. It's always going to be cheaper than standard cable TV. For the Internet, I am using my son's and paying half the monthly bill, which is only $30.
Look at everything coming out of your bank account and ask yourself what you can cancel, and don't pay for services that do the same thing. For example, you don't need three different services to listen to music. Choose one and cancel the others.
Remember the subscriptions on your phone. A few months ago, my husband and I went into our subscriptions and canceled most of them. They're a money trap. Most people forget about them, but those little $2.99 charges add up.
Suck it up and sacrifice.
I have a tough-love attitude. The world won't end if you can't have your favorite brand of water or cookies. Brand snobbery has no place here. Be flexible, buy the cheaper products, and you'll survive.
Cases of bottled water can add up. Consider buying an affordable water filter and save that money. If your kids have to have their favorite brand of goldfish, switch to the store brand, and they'll probably never know.
Ask for a deferment.
Call your mortgage auto loan company and ask for a deferment. Typically, they will take one or two current payments and tack them onto the end of your loan. That's a big chunk of extra money you can keep in your savings account during the holidays! When my sister was raising four kids on her own, she did this every year so she'd have extra money for the holidays.
Save your savings.
Of course, none of these efforts will work if you're spending the extra money. Put the extra cash you make into savings. Move the money you save into savings. Save your savings until you reach your goal!
If you implement the above strategies, you will see more money in your bank account. If you have anything to add to the conversation, please share it in the comments below!