Finding legit ways to make money for Christmas can be frustrating. In this post, we're sharing real ways to make extra cash for the holiday season!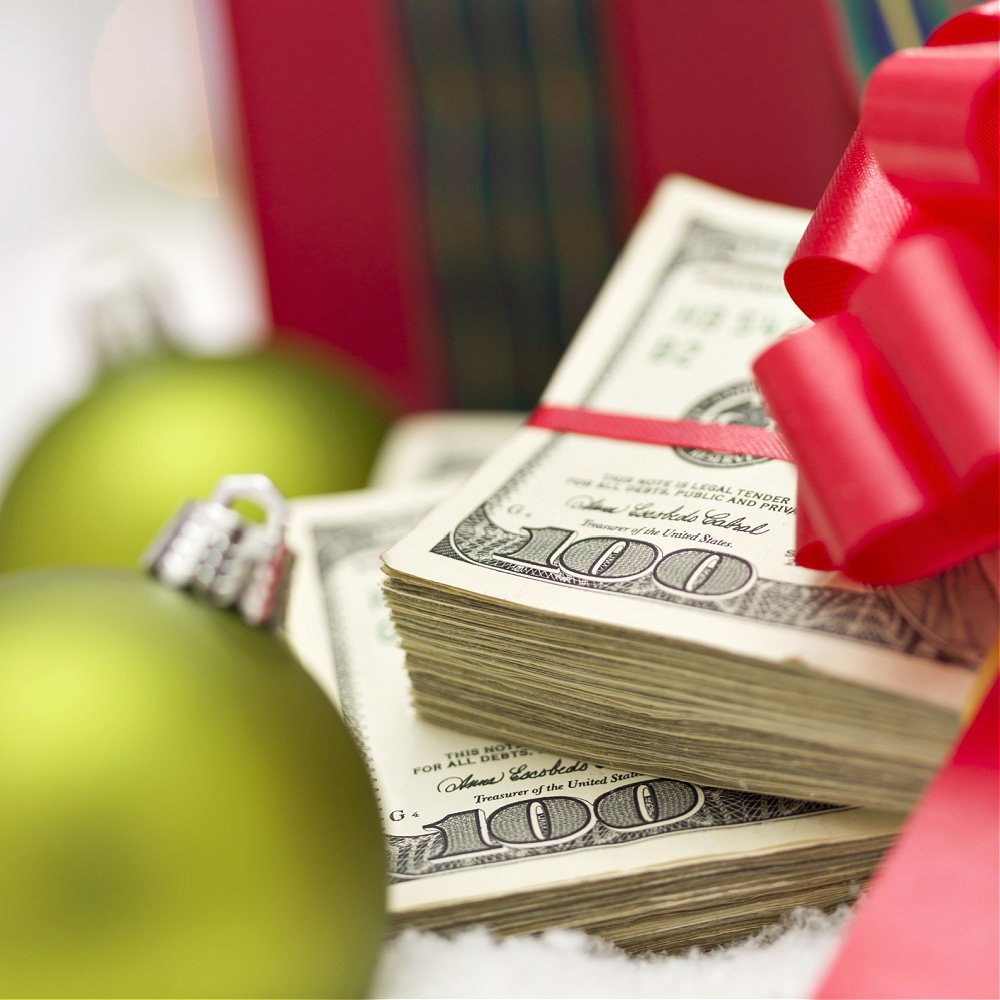 The holidays can be stressful, especially if you're already struggling financially, so let's discuss some legit ways you can make money to help ease the burden.
I can't tell you how often I've looked for legit ways to make money only to feel frustrated with my results. Most of it is the same unrealistic advice over and over. Online surveys? No, thank you. Start a blog? You'll be lucky if you make a dime in the first three months.
My husband and I have seen our fair share of ups and downs over the years, that's for sure. So, when I sat down to write this post, I focused on ways to make money that we've personally had luck with ourselves or know someone who has.
Before I get into how to make extra money, you must immediately stop spending money. Money saved is money earned. If you're still going to Starbucks, ordering takeout, and going to Target, you're sabotaging yourself.
I believe people need to hear the truth, so I don't sugarcoat things. If you're reading this article, that means you're already in a place where money is tight, and you're looking for help. If you're still spending money on things you don't need, that has to stop now.
You also have to put forth the effort and make the time. Before you think you don't have time, look at the screen time on your phone. Full stop. Most people mindlessly waste 4 to 6 hours a day scrolling, and that's time you could be doing one of the things on this!
Having said that, you'll be surprised at what you can accomplish and just a few hours a day!
Legit Ways to Make Money for Christmas
Sell on Facebook Marketplace.
Back in my day, we didn't have Facebook Marketplace, so I had to find other ways to sell things like yard sales, pawn shops, and flea markets. Facebook Marketplace (and local buy/sell groups) have made it much easier. Gently used clothing, baby items, furniture, electronics, small appliances, books, fitness equipment, and tools sell well. Most people are happy to do a porch pickup, so there is usually no delivery or meeting people elsewhere. Before starting, read the rules, so your listings don't get removed.
Sign up for Facebook Marketplace here.


Sell on eBay.
I was an eBay seller in college and made a decent living drop-shipping items from big box stores. While eBay is a little more complicated than Facebook Marketplace, you can make a lot of money there, especially if you have a good eye for valuable things. My niece has an eye for vintage clothes and toys and has a thriving eBay business. She finds most of the products she sells at yard sales and Goodwill outlets, where you pay a set price per pound.
Start selling on eBay here.
Drive for Uber.
My husband drives for Uber every time he comes home from overseas and makes around $1000 a month working part-time. Setting up an account is an easy, step-by-step process, and you'll have a short waiting period while they complete your background check. Here are a few tips and tricks from my husband.
Get out of your car and help. I can't tell you how many Uber drivers have watched me struggle to get my bags in the car and never offered to help. My husband gets out, opens the door, and helps all his riders – men and women. Statistically, most Uber drivers don't get a lot of tips, but my husband does, and it's because he does thoughtful things like this.
It's nice to keep bottles of water, breath mints, hand sanitizer, and extra phone chargers in the car for riders.
Be friendly but don't overdo it. You'll know pretty quickly if someone wants to talk. If they don't, leave them alone. However, most people love talking and asking questions about the area, which brings me to my last point.
You'll get many questions about local restaurants, coffee shops, shopping, and more. Print out a little cheat sheet you can give people when they ask. They'll be so grateful!
Sign up to be an Uber driver here.
Deliver food.
As the holidays approach and people become busier, the demand for food delivery skyrockets. In addition to putting smiles on the faces of hungry customers, you can set your own hours, choose your deliveries, and work as much or as little as you want. Doordash, Grubhub, and Postmates are great places to start. You can make anywhere from $15 to $20 an hour and even more during busy times. Provide good communication, look presentable, be polite and friendly, handle the food with care, deliver on time, and you might even rack up some tips!
Pro tip: Avoid driving during rush hour. You'll be sitting in traffic more than driving. Focus on delivering during peak times like football Sunday, Friday/Saturday evenings, and weekdays during lunch when people are most likely to order delivery.
Provide a service.
You're almost guaranteed to be successful when you provide a service that someone needs. It could be walking someone's dog, cleaning or pressure washing houses, mowing lawns, fixing cars, etc. You'd be surprised how many people need help with little tasks but have no idea where to find someone to help.
For example, I've been telling my son for years that he should start a handyman business. My husband has spent many years overseas, and I can't tell you how many times I've needed someone to put a ceiling fan up, fix a toilet, move a heavy piece of furniture, or mow my lawn. A handyman is someone who can do almost any little task. Most contractors don't want little jobs, so finding someone to do smaller jobs is hard.
After years of me encouraging (nagging) him to do it, he finally let me post on my Instagram stories, and the responses were incredible! He has stayed busy for three months now and has done everything from installing ceiling fans to fixing toilets to renovating a townhome.
Pro tip: It's up to YOU to get the word out. People don't know about your service unless you tell them. Social media makes advertising easy, and your friends and family can share too!
You can also sign up for TaskRabbit, a platform connecting people to handymen in their area.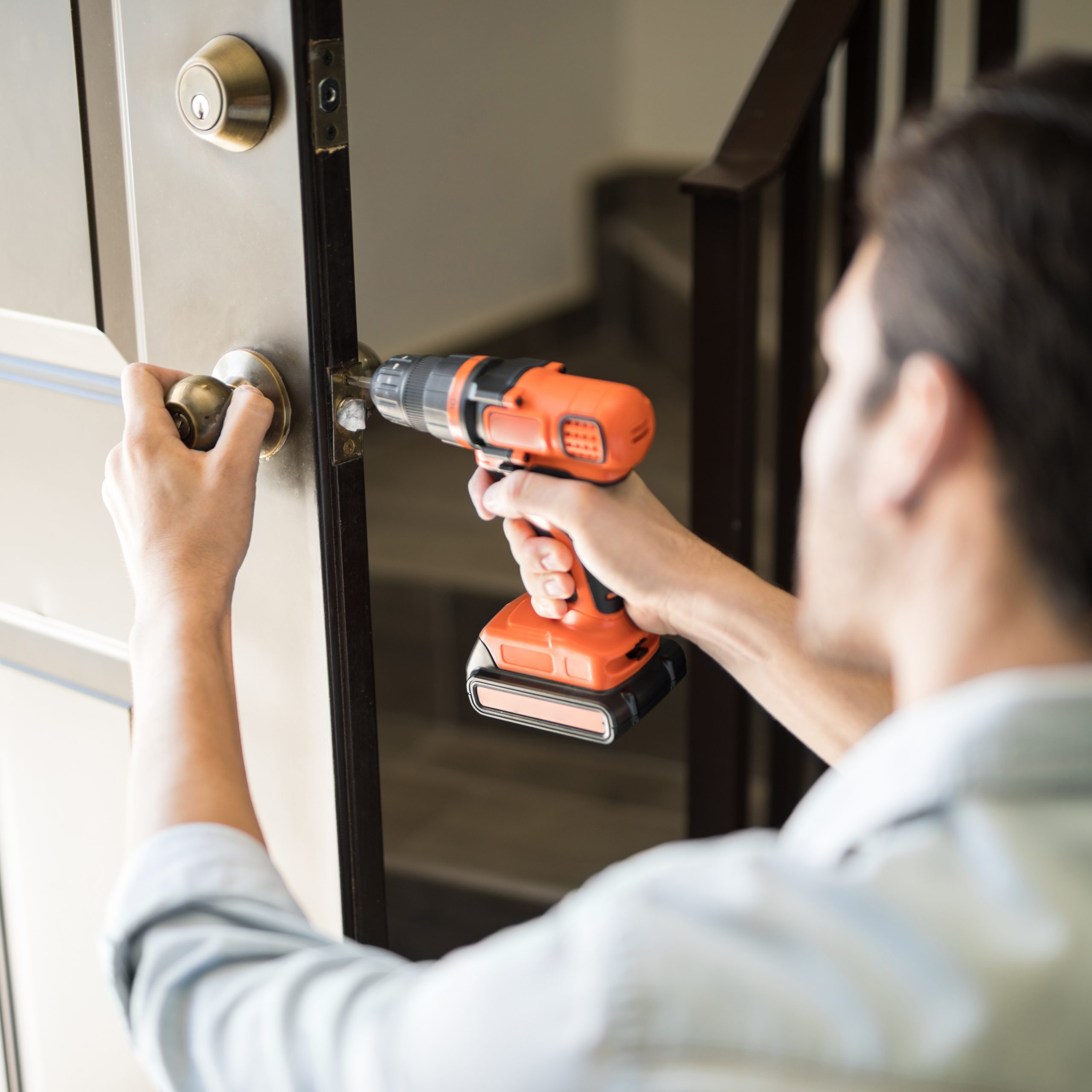 Use your talent.
Sites like Fiverr connect you to people who will pay you to do all kinds of things. I just hired someone today to make hundreds of images for me. I'm not creative in that area, and it takes me forever. One of my business mottos has always been "time is money." I could spend hundreds of hours making those images (and getting frustrated), or I could pay someone with more experience who can get it done much quicker. It frees me up to work on writing content like this, and I'm also helping someone else!
Once you get your profile set up and decide the services you want to offer, you sit back and wait for orders to come in. The downside to Fiverr is the waiting. Personally, I suggest doing something else on this list while you wait, as orders can be slow for someone new with no customer testimonials.
Sign up for Fiverr here.
If you're crafty, sell it!
When we lived at Fort Knox, I started making crafts and selling them at various places around the Fort Knox area. I loved all the people I met and made extra money, which we needed back then as a young military family with two kids.
There are many ways to sell things locally and online these days. You can sell handmade jewelry, soaps, candles, artwork, stationery, pottery, farmhouse signs, woodworking, blankets, and ornaments.
Locally, you can sell at farmer's markets, holiday bazaars, and local Facebook buy/sell groups. You can even ask local businesses if they'd be willing to carry your goods for a share of the profits.
Online, you could post on your personal social media channels, ask friends and family to share your posts, or sell on sites like Amazon Handmade, Etsy, and through your own social media channels.
Pro tip: Start building an email list from day one, so you can sell directly to your own customers.
Snag a seasonal position.
Have you ever noticed all the help-wanted signs that pop up around the holidays? Virtually every single retail business needs extra help during the holidays. Since holiday shopping starts picking up in October, you'll have a couple of months to earn extra cash before the holidays!
Third-shift stocking jobs are popular this time of year because this is when most stores replenish their shelves. I worked one of these jobs in my 20s, and I loved it! My husband worked during the day, and I worked for about three hours a night a few days a week. The schedule was perfect for us as young parents, and I enjoyed getting out of the house.
Indeed has hundreds of seasonal positions available if you prefer to work at home. They usually require a landline phone, reliable Internet, a quiet work environment, and training before you can get started.
Flip home furnishings.
One of my best friends does this and loves it! If you see a piece of furniture on the side of the road, stop and pick it up. Sometimes, an old chair just needs a little sanding and a fresh coat of paint, and you can turn right around and double your money. Facebook Marketplace and local buy/sell groups are great places to buy AND sell your items. Check Goodwill stores and flea markets, or ask friends and family if they have any old pieces they want to get rid of. Sometimes, people will just let you have things if you're willing to pick them up for free.
Rent a room in your house.
If you have a spare room and an open mind, you can make a nice chunk of change doing this. Sign up with Airbnb or VRBO or advertise locally. Sometimes just putting the word out with friends, family, or your social media account is all you need to do. Traveling nurses, businessmen, and students always look for affordable places to stay!
To prepare the room for guests, I suggest keeping the decor simple. A bed, dresser, small nightstand or table, and light is all you need. Remember that people will bring their own things and appreciate the extra space.
Lastly, if you're still not getting paid to grocery shop through Ibotta, sign up now! It's not a ton of money, but it's FREE money on groceries you're buying anyway. I save my earnings all year and withdraw them right before Christmas!
More money-saving posts you may enjoy:
Did you find this post helpful?
Leave us a comment or rating below!
Tag and hashtag us on Instagram @nashvillemade #nashvillemade
Sign up here to receive our weekly roundup in your inbox.
Save this Post to Pinterest