Bringing a Baby to Disney World? There's a lot to think of, including planning, packing, and what to do. We just returned and are here to help!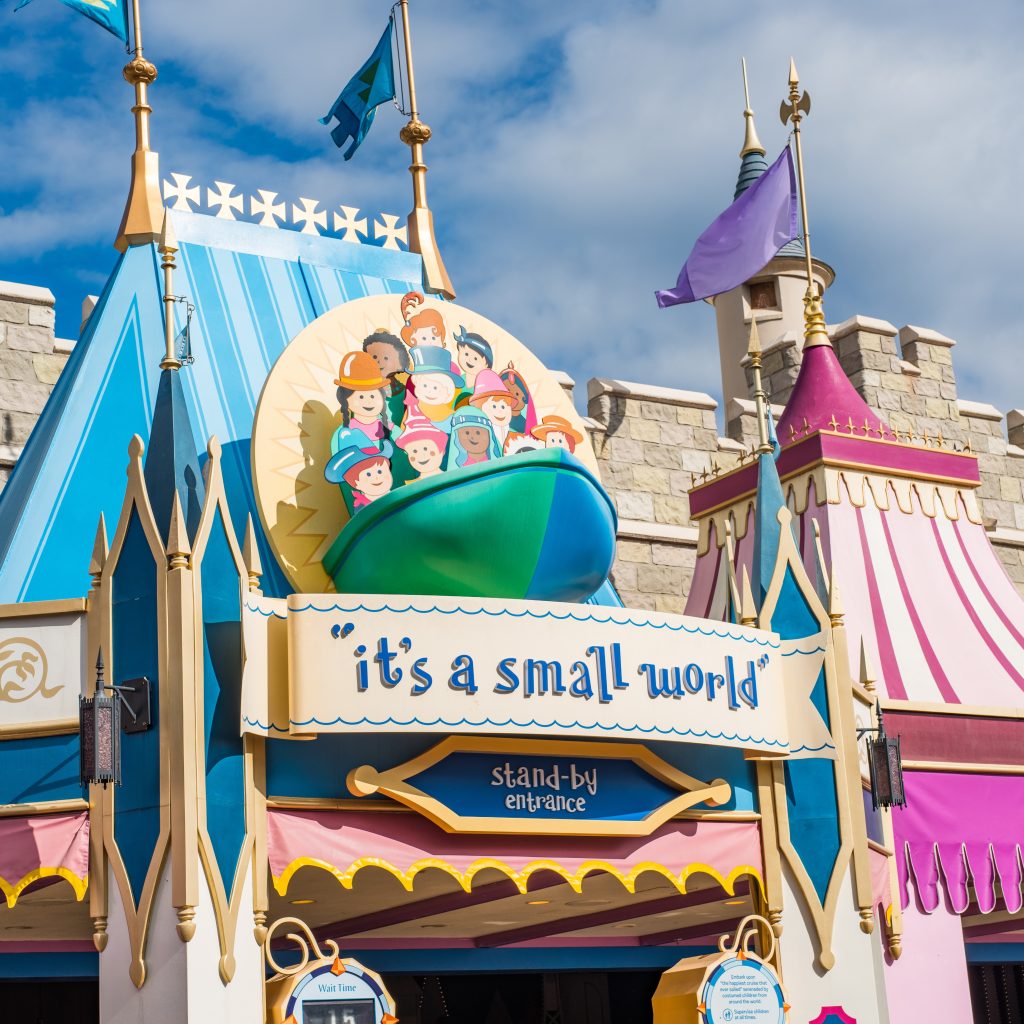 Hello and welcome to our Disney Baby 101 series, where I, as a first-time mom, discuss the ins and outs of preparing for a Walt Disney World vacation with our baby! Previously, I have shared what to pack and Disney World rides for babies. This article will focus on Bringing a Baby to Disney World and what to do each day at Disney World with an infant.
There is a LOT to see and do at Walt Disney World, which makes it both exciting and overwhelming at times. Whether it is your first or not-so-first visit, creating a Disney to-do list for when you are at the theme parks and other areas throughout the Walt Disney World Resort can be helpful. Consider attractions, shows, parades, restaurants, and even shops when composing your list. This streamlines the planning process and ensures you don't forget something important.
As you prepare your list, consider having two trains of thought: Items you would LIKE to do and items you MUST do. We did this by compiling our to-do list and highlighting the items we absolutely wanted to accomplish. We tried to keep our "must dos" to a minimum so we wouldn't feel overwhelmed; think two to three items per park.
Those with little ones know that eating out can be tricky. Luckily, Walt Disney World has a plethora of quick dining options, from food trucks and booths to elegant resort lounges. Therefore, we plan to eat mainly at Quick Service locations for our baby's first time at Disney, and we're not compromising the foodie in us while having an expedited eating experience. We've included some of our favorite spots to grab a bite as well!
Bringing a Baby to Disney World
I wanted to share this with those curious and/or stumped about what to do with a baby at Disney World! We first sectioned our list by theme parks/areas, then divided it into attractions, activities, and restaurants. We also considered what is baby-friendly, seasonal items, and family favorites.
Because it was our baby's first time at Disney World, we also wanted to make sure we didn't miss out on our most-wanted park activities and attractions. That being said, we fully expected to not accomplish everything on this list – baby boy is in charge of this trip, after all!
Pro tip: Don't exclude to-do items for adults and big kids! Because Walt Disney World offers the rider switch service, guests can still enjoy those attractions with height requirements while your little one hangs back with another member of your party. You can check the rides that are currently offering rider switch right on the Disney website.
Regarding rides and wait times, I highly recommend splurging on Genie+ Service if you're traveling with a baby to Disney. You'll have shorter wait times, a happier baby, and a happier mom and dad! The baby will be free, so you'll only have to pay for members of your party who are three years of age and older.
Remember, this was our plan, but I hope it gives you an idea and a starting point when planning your first Disney trip with a baby!
Magic Kingdom with a Baby
Between the iconic nature of the park and having so many baby-friendly attractions, Magic Kindom has the most rides and activities on our list. Be there at the park opening to watch the opening ceremonies!
Rides for babies at Magic Kingdom
MUST DO: Tomorrowland Transit Authority PeopleMover
MUST DO: The Haunted Mansion
Dumbo The Flying Elephant and/or The Magic Carpets of Aladdin
Prince Charming Regal Carrousel
"It's a small world"
Pirates of the Caribbean
Peter Pan's Flight, The Many Adventures of Winnie the Pooh and/or Under the Sea ~ Journey of the Little Mermaid
Swiss Family Treehouse
Mad Tea Party
Mickey's PhilharMagic
Mommy/Daddy Rides: Space Mountain
What to do at Magic Kingdom with a baby
MUST DO: Baby's first haircut at Harmony Barber Shop
MUST DO: Silhouette art at the Silhouette Portraits Cart, which is located on Main Street, U.S.A. (FYI: There is also a Silhouette Portraits Cart at Disney Springs.)
MUST DO: Take a family picture in front of Cinderella Castle
Meet Mickey and/or Stitch
Where to eat at Magic Kingdom with a baby
Columbia Harbour House (Quick Service): Venture upstairs where it's less crowded and cooler.
Pecos Bill Tall Tale Inn & Cafe (Quick Service): There is TONS of seating here, so finding a spot away from crows should be easier.
EPCOT with a Baby
A lot of people say Epcot is for adults, but we totally disagree. This park is HUGE and very spread out, so you can usually find places to sit and relax with baby all over the park!
Rides for babies at Epcot
MUST DO: Remy's Ratatouille Adventure
Spaceship Earth
Frozen Ever After
Living with the Land
Mommy/Daddy Rides: Guardians of the Galaxy – Cosmic Rewind
What to do at Epcot with a baby
Take a family picture in front of Spaceship Earth
Visit SeaBase
Where to eat at Epcot with a baby
MUST DO: Holiday treats (especially the Holiday Cookie Stroll!) at the International Festival of the Holidays food booths (Quick Service)
La Cantina de San Angel: There is plenty of shaded outdoor seating by the water, but a little-known secret is that there is also indoor seating at La Cantina de San Angel from 11 a.m. until 2:30 p.m.
Pro tip: When bringing a baby to Disney World, you'll want to know where the quiet spots are! Katsura Grill over in Japan Pavilion is known for its shaded outdoor seating throughout luscious gardens and bamboo trees. If you need a quiet spot for baby, you can usually find somewhere to sit there outside of prime meal time.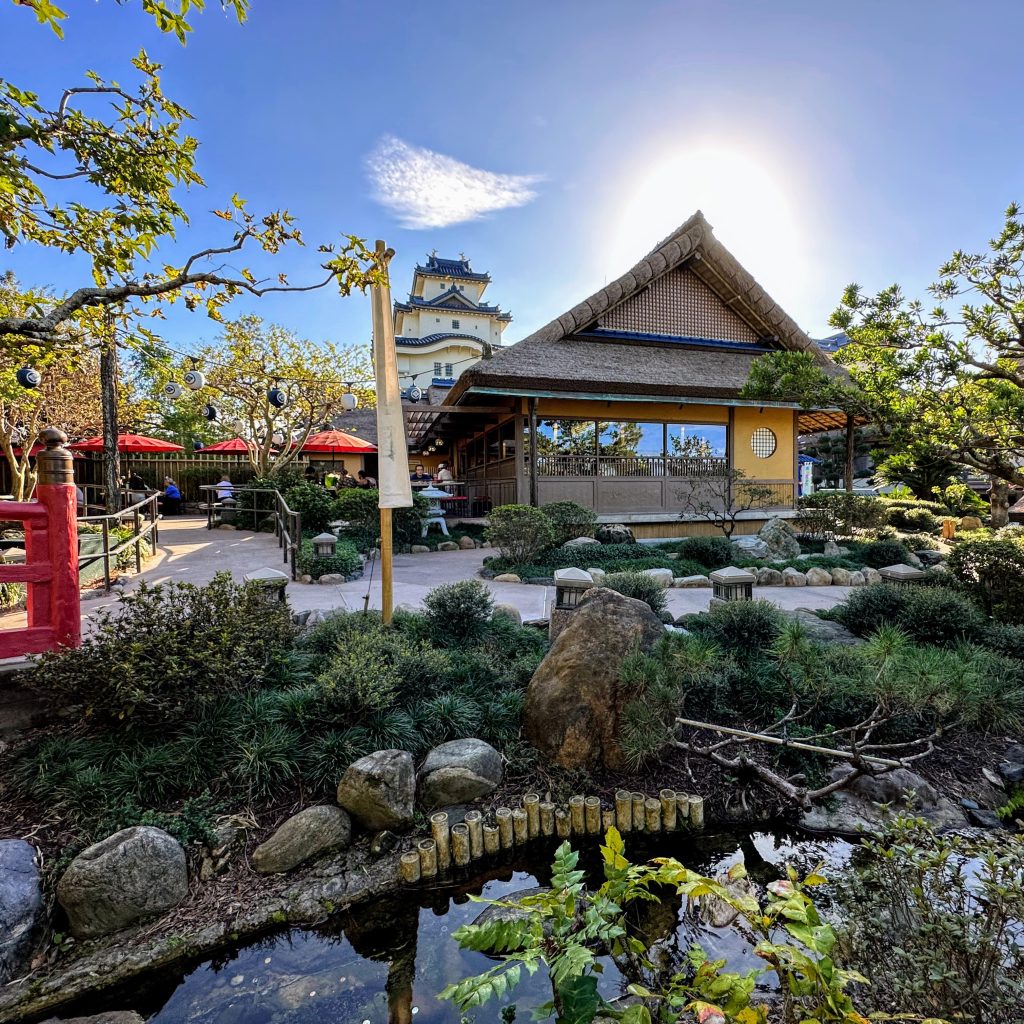 Hollywood Studios with a Baby
Hollywood Studios is less about rides, but it does have live shows, which most babies love! You may only spend a few hours here, but it's worth the trip!
Rides for babies at Hollywood Studios
MUST DO: Mickey & Minnie's Runaway Railway
Toy Story Mania
Mommy/Daddy Rides: Star Wars: Rise of the Resistance, Tower of Terror, and/or Slinky Dog Dash
What to do at Hollywood Studios with a baby
MUST DO: Sunset Seasons Greetings nighttime projection show
Where to eat at Hollywood Studios with a baby
Ronto Roasters or Docking Bay 7 (Quick Service): The Ronto Wrap is absolutely delicious – and filling!
Baseline Tap House (Quick Service): Nice outdoor seating as well as the best hot pretzel and charcuterie on Disney property!
Animal Kingdom with a Baby
I may be biased since I worked here, but Animal Kingdom is my favorite to bring a baby, especially if they are at the age they've taken an interest in animals. The lush greenery and ample trails make this a perfect park to stroll baby around without feeling rushed!
Rides for babies at Animal Kingdom
MUST DO: Wildlife Express Train
Affection Section
Na'vi River Journey
Kilimanjaro Safaris
Mommy/Daddy Rides: Expedition Everest, DINOSAUR, and/or Avatar Flight of Passage
What to do at Animal Kingdom with a baby
MUST DO: Take a family picture in front of the Tree of Life
MUST DO: Visit the animal trails
MUST DO: Watch Merry Menagerie
Where to eat at Animal Kingdom with a baby
Satu'li Canteen (Quick Service) – You can can't go wrong with anything on the menu here, and there's a ton of seating, both indoors and out.
Pro tip: The family bathroom next to the outdoor seating area at Satu'li Canteen is quite large and clean!
Disney Springs with a Baby
Disney Springs isn't all about entertainment, shopping, and dining. There are many areas at Disney Springs that are geared towards kids!
Rides for babies at Disney Springs
Marketplace Carousel
Marketplace Train Express
What to do at Disney Springs with a baby
MUST DO: Shop at World of Disney
MUST DO: Explore the Christmas Tree Stroll
MUST DO: Look for snow!
Where to eat at Disney Springs with a baby
Earl of Sandwich (Quick Service): Delicious soups, sandwiches, and plenty of seating indoors and out.
See the holiday overlay at Jock Lindsey's Hangar Bar (Table Service): There's beautiful seating on the deck overlooking the water, making this an excellent spot for mom and dad to unwind and give baby lots to look at!
Miscellaneous things to do with a baby at Disney World
Other rides for babies at Disney World
MUST DO: The Skyliner is calm and relaxing. If they try putting you with other guests, simply ask them if you can ride alone.
Other things to do with babies at Disney World
MUST DO: Get baby a First Visit Pin
MUST DO: Meet the characters at meet and greets or Disney character meals!
Buy a snow/bubble wand (our boy loved it, and it kept him busy for hours!)
Buy a Christmas ornament (We want to start this as one of our holiday traditions with our little one!)
Miscellaneous places to eat with a baby at Walt Disney World
The lounges on Disney property are very baby-friendly. The atmosphere is casual, and many of them have indoor and outdoor seating. Some of our favorites for both delicious food and ambiance are Nomad Lounge at Disney's Animal Kingdom Theme Park, Geyser Point Bar & Grill at Disney's Wilderness Lodge, Sanaa Lounge at Disney's Animal Kingdom Kidani Village, and Barcelona Lounge within Gran Destino Tower at Disney's Coronado Springs Resort (there's a nice outdoor grassy area right outside).
Baby Care Center Locations at Disney World
Lastly, the Disney baby care centers are fantastic! They provide a quiet, air-conditing place for babies to feed, rest, or be changed that's not a public restroom. Disney can be overstimulating, especially with a baby. Providing this for babies and parents is just one of the reasons why Disney is so awesome! They also have a small selection of both free and paid necessities. Disney has a list with a map right on their website!
As I have mentioned, this momma is a planner! This prepared list helped our family stay focused and stress-free while playing at the parks. I hope sharing our family's plan helps you plan your next Walt Disney World vacation! If you are a visual learner like me, print out your list and check off items as you experience them!
Have you created a to-do list for your Disney World vacation or plan to make one for your next trip? Share your favorite item or tips for visiting Disney World below – we would love to hear them!