If you're headed to Walt Disney World in November, we've got you covered with the average weather, crowds, events, tips, and strategies!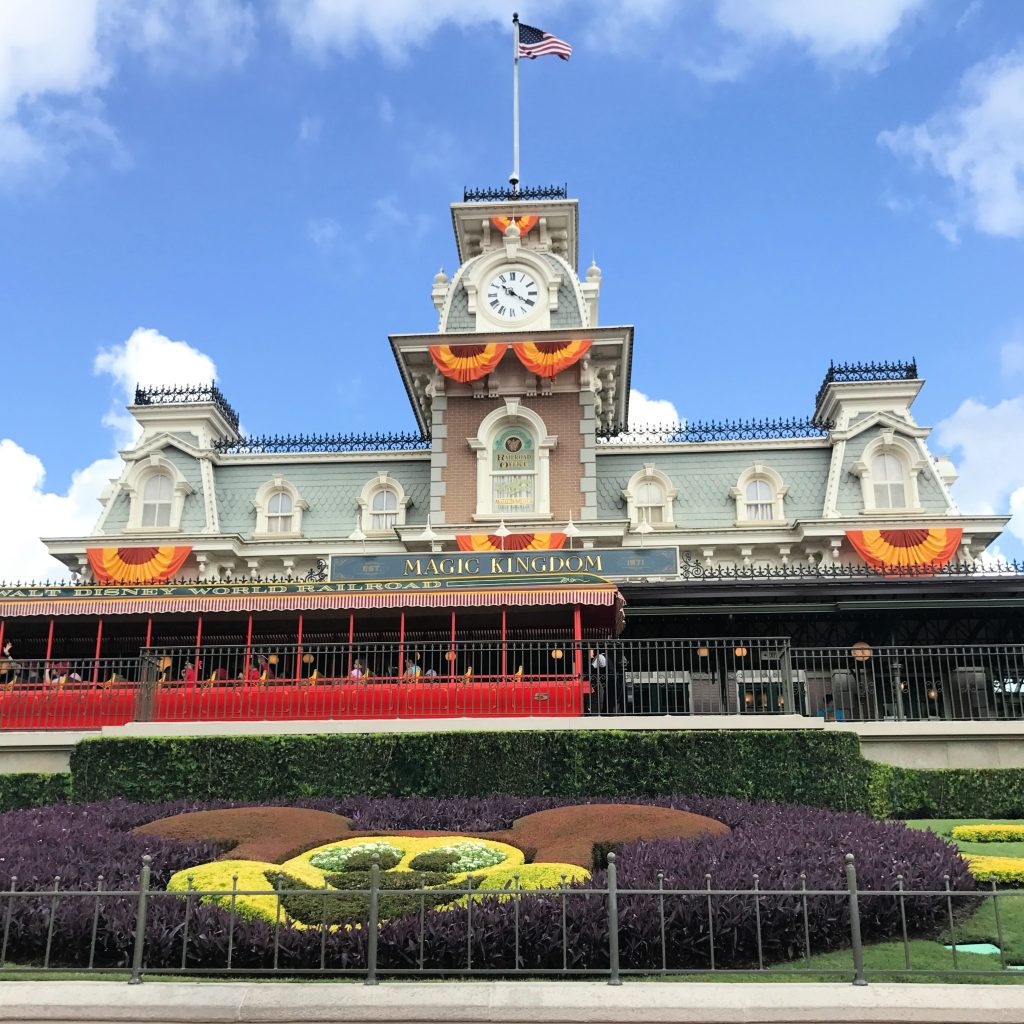 Walt Disney World in November is another one of our favorite times to go. The overlap between Halloween, autumn, and December holidays is special. Spirits are high, the decorations transport you, and the specialty food and beverage items are hard to top!
November Weather at Walt Disney World
Usually, the weather at Walt Disney World in November is fairly enjoyable. Highs will be around 75° – 80°, while the lows will range from 57° – 63°. That said, the temperature at this time of year is quite unpredictable! I've been there when the heat soared up into the 90°s, while other years, a cold snap hits central Florida, bringing temps down to the 40s!
As a reminder, it is still hurricane season in Orlando, Florida, until November 20th. That brings rain and humidity, but it should be significantly less than the summer months. Because of this and the potential varying temperatures, bringing a little of everything clothing-wise is best.
November Crowds at Disney World
In November, you will see high and low crowds at Walt Disney World. The first week will bring an influx of guests due to the Wine and Dine Marathon Weekend (November 2 – 5) and the infamous "Jersey Week." (This is when many New Jerseyans flock to Walt Disney World to spend extra days off from school – lucky!)
The second week brings Veteran's Day (November 11th), which falls on a Saturday this year. Many visitors have taken the whole week off to celebrate at the parks in recent years.
The third week will most likely be the "slowest" time of the month. If you have flexibility with your schedule, I would shoot for this time frame. Especially since the following week is Thanksgiving, guests start pouring in early. I distinctly remember one family vacation during this time frame – the difference between crowd levels from the start and end of our trip was striking.
The month ends with a steep decline in crowds. Between that and the Christmas decorations throughout the Walt Disney Resort, this is a lovely time to visit.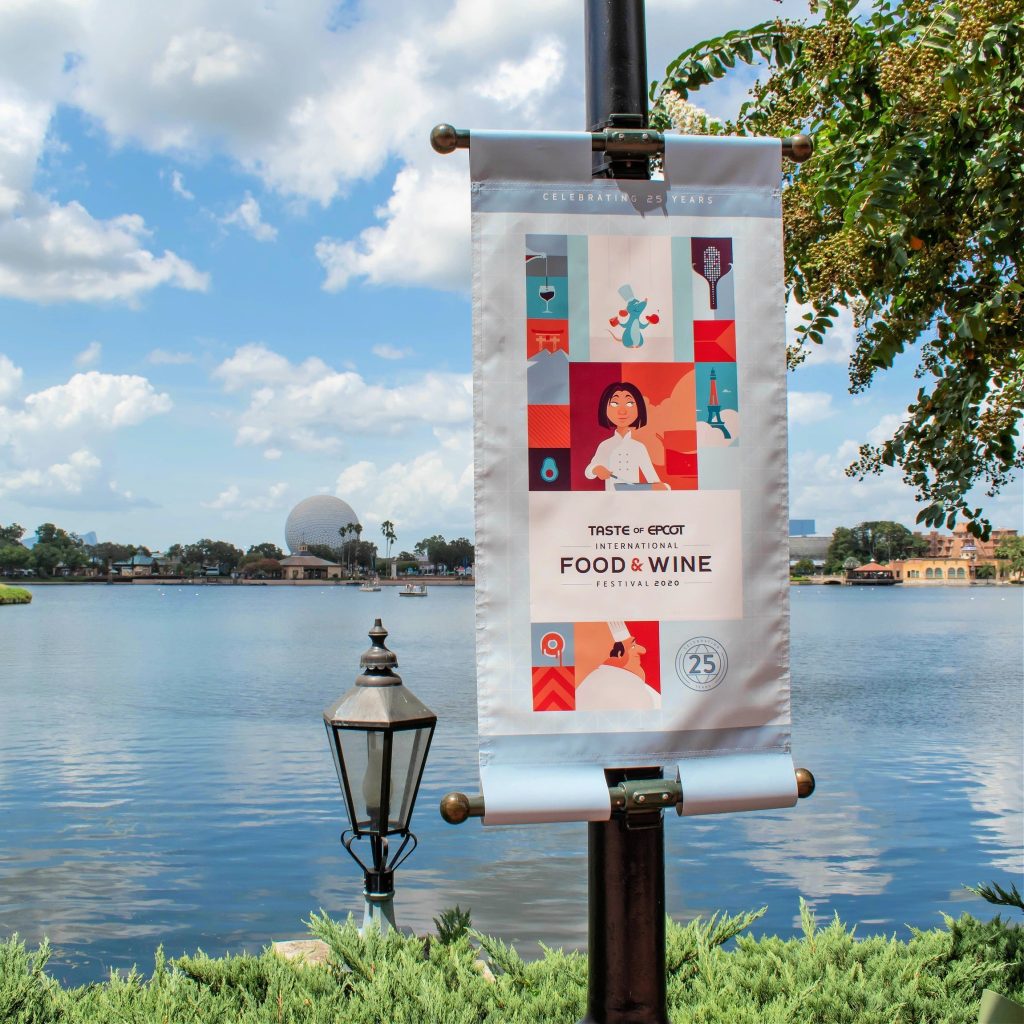 November Events at Walt Disney World
EPCOT International Food & Wine Festival
Dates: July 27 to November 18, 2023
This 129-day event is a food lover's dream! Enjoy cultural events, cooking demonstrations, and samples of food and drink from all over the world! This event is ending this month, so grab your tickets if it is on your bucket list!
Eat to the Beat Concert Series
Dates: July 27 to November 13, 2023
This star-studded musical event showcases both local and popular talent! Held in the America Gardens Theatre – American Adventure Pavilion, showtimes are at 5:30 PM, 6:45 PM and 8:00 PM. You can find the updated list of scheduled artists here.
Disney's Wine and Dine Half Marathon Weekend
Dates: November 2-5, 2023
Burn off those extra Food and Wine calories by participating in the immensely popular Wine and Dine races! The weekend will host a 5K, 10K, and half marathon. Participants will run throughout areas of the Walt Disney World property, experiencing culinary wonders from around the world. Friends and family members are invited to celebrate at the post-race party for an additional fee. Can't make it? Don't worry, runDisney has you covered with the option of participating virtually in the weekend's races!
The Food & Wine Classic at Walt Disney World Swan and Dolphin
Dates: November 10-11, 2023
Swan and Dolphin's Food and Wine Classic is returning for its 13th year! The ticketed, two-day event will feature yummy bites prepared by award-winning chefs and a variety of globe-trotting wines, beers, and sakes. For an additional fee, there are also food and wine-themed seminars. The event runs in the evenings from 5:30 – 9:00 pm each day.
NEW for 2023: Jollywood Nights!
Disney Jollywood Nights
Dates: November 11 to December 20, 2023
Step into a shimmering holiday scene with glitz and glamour! This brand-new holiday extravaganza is a separately ticketed event held on select nights in Disney's Hollywood Studios. Enjoy exclusive entertainment, food offerings, specially-curated holiday beverages, and the return of Jingle Bell, Jingle BAM! nighttime spectacular. You can find more information and purchase tickets here.
Mickey's Very Merry Christmas Party
Dates: November 9 to December 22, 2023
The aptly named "holly, jolly event" is returning this year! Celebrate the most magical time of year at The Most Magical Place on Earth. Enjoy unlimited cookies and hot chocolate, photo ops with characters dressed in their best holiday wear, and a festive parade and fireworks.
EPCOT International Festival of the Holidays
Dates: November 24 to December 30, 2023
Located throughout EPCOT's World Showcase, guests can get extra festive by learning (and enjoying!) how other cultures celebrate the holidays! Enjoy savory and sweet treats and storytelling from special visitors. This is also when the ever-popular Candlelight Processional happens. Gather with friends and family to hear the story of Christmas—brought to life by celebrity narrators. Held in the America Gardens Theatre at EPCOT at 5:15 PM, 7:00 PM, and 8:30 PM each night.
ESPN Events Invitational
Dates: November 23rd, 24th, and 25th
Guests are welcome to celebrate Thanksgiving by cheering on Division 1 college basketball teams in a special preseason 12-game tournament. Games will be hosted at the State Farm Field House at ESPN Wide World of Sports Complex.
Tip: You do not have to be a participating athlete or coach to visit the ESPN Wide World of Sports Complex! For frequent Disney vacationers, this would be a great way to add something new to your trip! FYI: there is an admission fee to tour the facility.
Walt Disney World's 100 Years of Wonder Anniversary
Dates: September 22 to December 31, 2023
Celebrating 100 years of The Walt Disney Company with timeless stories and characters, featuring new rides, fireworks, and entertainment at Epcot!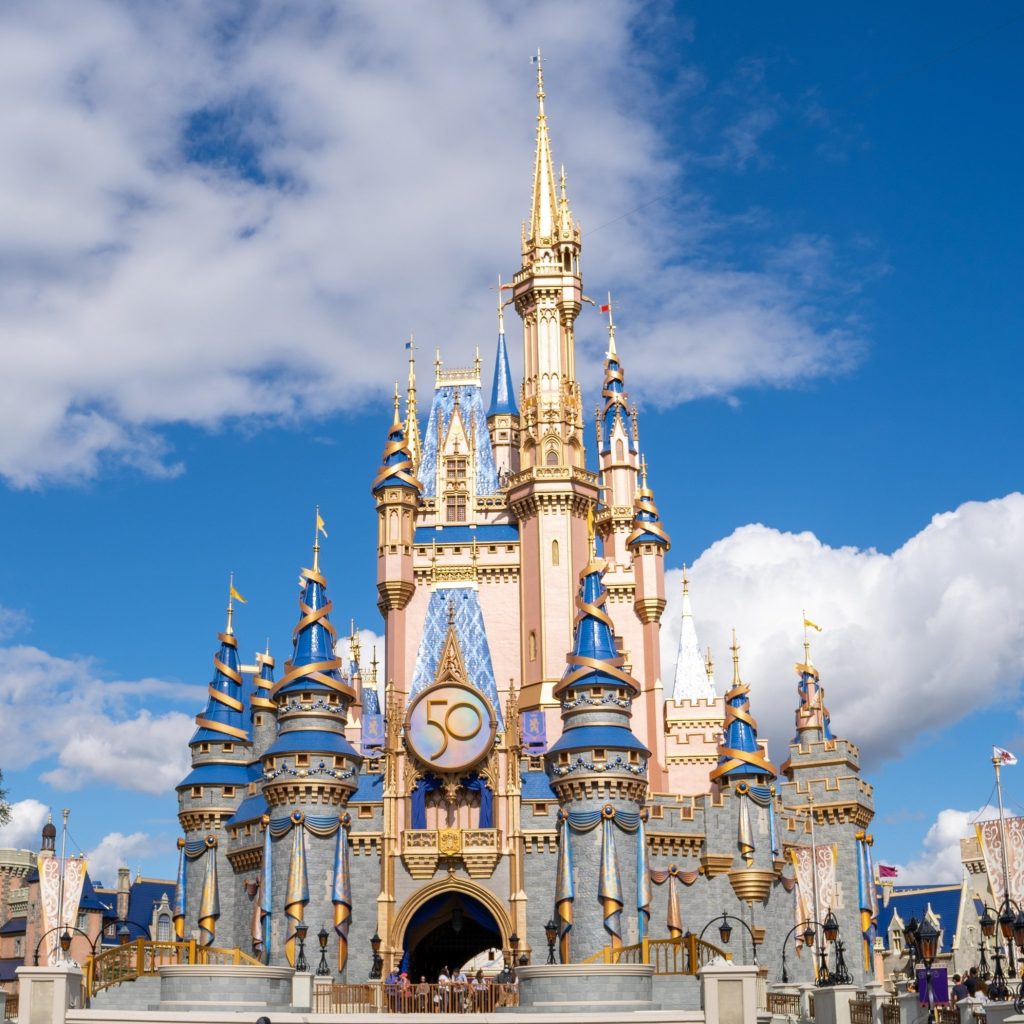 Other Notable Events
Mickey Mouse and Minnie Mouse's birthdays will be on November 18th! Although nothing official has been announced yet, in years past, the parks celebrated the occasion with commemorative pins and birthday edition parades.
Fun fact: if you are at Magic Kingdom on this day, try and plan to ride Under the Sea ~ Journey of The Little Mermaid ride to spot a once-a-year and VERY Hidden Mickey! Supposedly, a Mickey-shaped shadow will be cast while in the rocky ceiling portion of the queue. However, it can only be seen at noon if the weather is right!
Although it is not advertised, filming for Disney Parks Magical Christmas Day Parade (which airs on Christmas Day on ABC) frequently happens in mid-November. Filming takes place at the Walt Disney World and Disneyland theme parks. If you just so happen to be at the parks those days, you will be able to see the production – and maybe even be featured in the background during the broadcast!
November Closures and Refurbishments at Walt Disney World Parks
The following will be closed during the month of November:
Magic Kingdom
Splash Mountain is now permanently closed to transform into Tiana's Bayou Adventure, opening late 2024.
Hollywood Studios
Animal Kingdom
EPCOT
Tips for Visiting Disney World in November
Did you know you can preview EPCOT's Food and Wine Festival items online? Check them out here!
Cold snaps are common at Walt Disney World Resort, and cozy apparel is quickly bought up. Come prepared for a possible Elsa moment and pack a few cold-weather clothing items. A personal favorite of mine for this time of year is a crewneck sweater – just enough to keep me content, especially during those cool November nights.
The week of Thanksgiving (November 24th) is one of the top five busiest times of year for Walt Disney World. Having said that, it is especially festive and feels pretty magical. Prepare for the crowds and plan a few more hotel and pool breaks, and you'll be fine!
The holiday decorations are magical at Walt Disney World! Since many guests come to enjoy them at Disney Springs (and the other fun festivities happening there this time of year, like the Christmas Tree Trail and holiday bites), there will be a significant uptick in crowds in the evenings and on weekends. If possible, plan to visit Disney Springs during a weekday to cut down on the crowds. And don't forget to make your dining reservations if you plan to dine at one of the many restaurants in Disney Springs.
More Disney posts you may enjoy.