Walt Disney World parking can be confusing, and things are constantly changing, so we're covering all the latest information, tips, and tricks!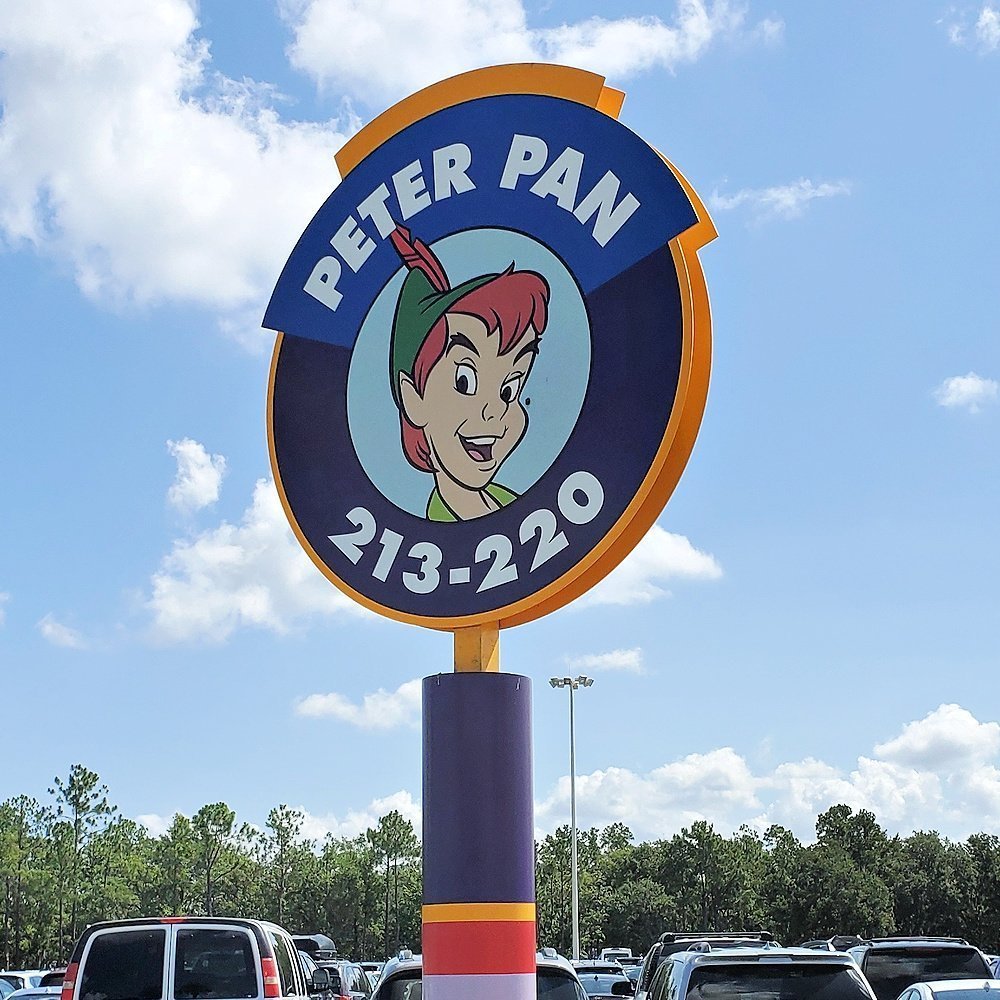 If you're planning a trip to the happiest place on earth anytime soon, you'll need to know the latest Walt Disney World parking information. Luckily, Disney makes parking a breeze! This post will cover everything you need to know about parking at Disney.
Walt Disney World Parking –  Theme Parks
Guests staying at Disney Resort hotels and select Annual Passholders receive free standard parking when visiting the theme parks – woohoo! (Additionally, last time I worked at Walt Disney World, Cast Members also received free parking.) If you would like to upgrade to preferred parking (spots closer to the park's entrance), you just have to pay the difference. It usually works out to be around $20.
Those not staying on Disney property will have to pay a parking fee. However, once paid, this parking pass is good all day and at all four of the Walt Disney World theme parks. When traveling to the parks via a personal vehicle, the prices are as follows:
Standard parking for a car or motorcycle – $25 per day
Preferred parking for a car or motorcycle – $45-$50 per day (rate will vary based on date)
Oversized Vehicle Parking (shuttle, limo, camper trailer, RV, bus, or tractor trailer) – $30 per day
Preferred parking at Disney World
Preferred parking rates vary based on the date of your visit. Currently, you can't purchase preferred parking in advance or online. To inquire, speak to any cast member near the park entrance.
The parking lots for each theme park open 1 hour before that day's Early Theme Park Entry time.
At Magic Kingdom, the lots are named after classic Disney heroes, princesses, and villains.
EPCOT lots are identified with a single letter that signifies a word that describes EPCOT's ethos.
At Hollywood Studios, you'll park at the BB-8, Buzz, Jessie, Mickey, Minnie, or Olaf lots.
When parking at Animal Kingdom, the lots are both real and mystical animal-themed.
If you plan to park a personal vehicle when visiting the parks, use the Car Locator service via the My Disney Experience app. It stores your location in case you forget or get lost when returning to your vehicle. If you open the app when you're parked, it will automatically enter pertinent details. If not, you can also enter your vehicle's location manually.
Click here to read more and updated pricing.
FREE Parking at Disney World!!
Good news! All guests visiting Disney's Blizzard Beach, Disney's Typhoon Lagoon, or ESPN Wide World of Sports will receive complimentary standard parking. Disney's Car Locator service works at water parks and ESPN Wide World of Sports.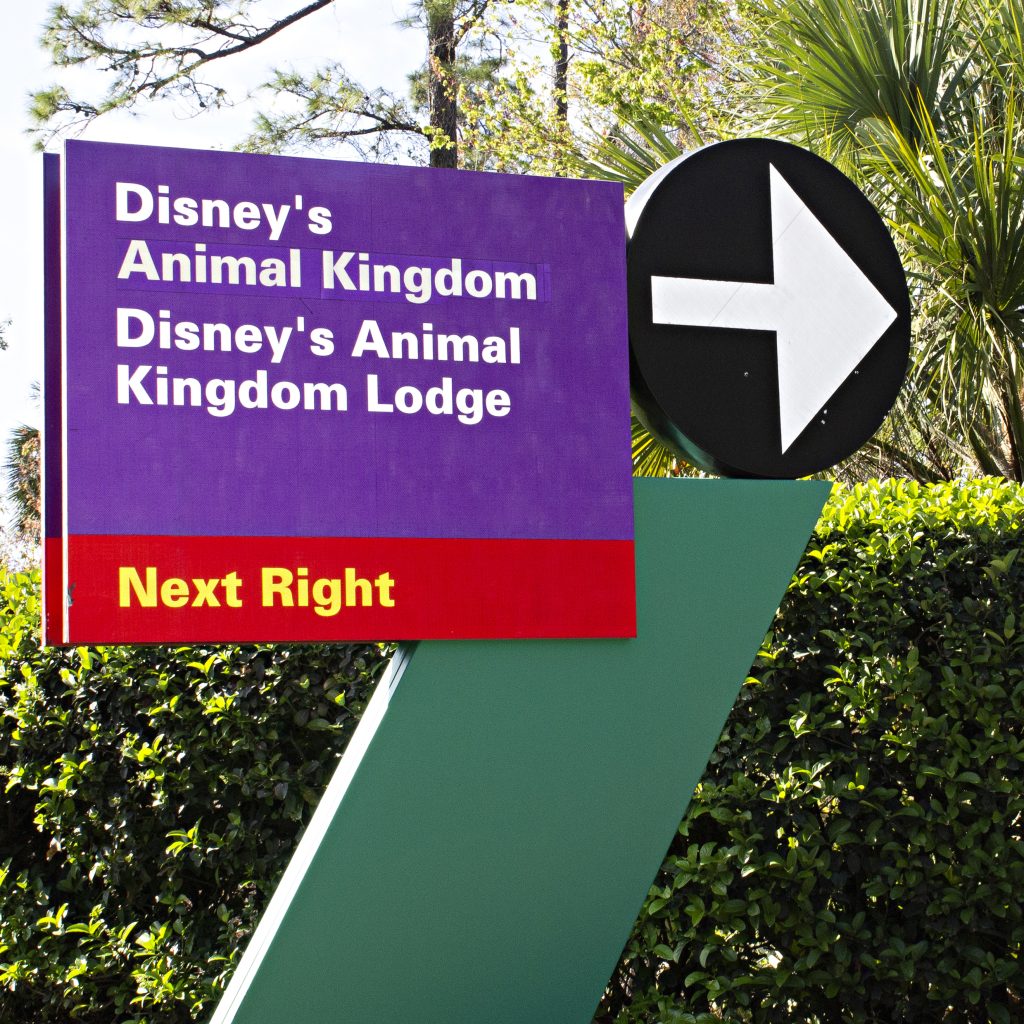 Parking at Disney Resorts
Self-parking is free for resort guests during the day, but there is a Disney resort parking fee for overnight parking. The fee will be applied to your bill at checkout. Rates vary amongst the tiered hotel levels. In general:
Value resorts charge $15 per night
Moderate resorts charge $20 per night
Deluxe resorts charge $25 per night
Campsite parking at Fort Wilderness Campground is complimentary for one vehicle
Valet parking is also available for guests with disabilities. Valet service is slowly being reintegrated across Walt Disney World Resort hotels. When arriving at your hotel, ask the security host for specifics. The current cost for valet service is $33 per night.
Click here to read more and/or updated pricing.


Parking at Disney Springs
For those heading to Disney Springs, standard self-parking is free for all guests. There are three parking garages (Orange Garage, Lime Garage, and Grapefruit Garage) and several surface parking lots. Additionally, guests can utilize Disney's Car Locator service while at Disney Springs.
Preferred Parking is available at the Mango surface lot for $10. The valet fee is a flat rate of $20 (not including gratuity) and is collected when picking up your vehicle.
NOTE: There is some differing information on Disney's website about the locations and time availability of valet parking. Here is what was found, but I suggest calling Guest Services or asking a Cast Member beforehand:

Near the entrance of the Orange Garage from 10:00 AM to 2:00 AM
At Cirque du Soleil's porte-cochère from 4:00 PM to 2:00 AM
In the Lemon Lot from 10:00 AM to 2:00 AM
Click here to read more about parking at Disney Springs.
Parking for Guests with Disabilities
For visitors with disabilities, there are numerous designated parking areas throughout the Walt Disney World Resort. Disney requires a valid disability parking permit to use these parking spots, and standard parking rates will apply.
Disney recommends those visiting the theme parks with mobility disabilities and/or traveling with personal wheelchairs, electric scooters, or other mobility devices park within a disability parking lot. These lots are conveniently located near the main entrances of all four theme parks. (Note that the courtesy trams do not stop at these lots.) Guests can ask about disability parking lots at the Auto Plazas, which are located as you drive through the entrance of each theme park.
Visitors who can walk short distances and step up onto Disney's courtesy trams are suggested to park at the main lots. Additionally, guests can ask to park in a space near the end of a row, which ensures they will be closer to the courtesy trams' pick-up/drop-off locations. From there, trams will transport guests to the park's main entrance.
Contact Disability Services at 407-560-2547, email disability.services@disneyparks.com, or click here for more information.
Electric Vehicles at Walt Disney World
If you have an electric vehicle that needs charging, there are a few ChargePoint charging stations through the Walt Disney World Resort. These charging stations are first-come, first-served. The locations are:
Resorts:

6 spaces at Coronado Springs Resort
2 spaces at Riviera Resort
2 spaces at Wilderness Lodge

Theme Parks:

5 spaces at Magic Kingdom Park (1 space at the front of the Medical Parking Lot and 4 spaces at the front of the Zurg Parking Lot)
4 spaces at EPCOT (front of the Journey Parking Lot)
4 spaces at Animal Kingdom (in the Medical Parking Lot)
4 spaces at Hollywood Studios (front of the Mickey Parking Lot)

Disney Springs:

3 spaces on the 5th floor of the Orange Garage
3 spaces on the 5th floor of the Lime Garage
3 spaces on the 3rd floor of the Grapefruit Garage
The fee to charge at one of these stations is $0.35 per kilowatt hour, with a minimum service amount of $1.50. Guests must pay with a credit card or a pre-ordered ChargePoint card, which is available at chargepoint.com. When charging, the machine stops and makes a "ping" sound indicating the vehicle's battery is fully charged.
Driving and Parking Tips
You can book rental cars on Disney property! Disney provides three car rental services – Enterprise, National, and Alamo. Click here to learn more.
Driving throughout the Walt Disney World Resort is super simple with brightly colored signs perched roadside. These signs direct you toward theme parks, resorts, and other Disney areas. And if you miss your turn, it is usually pretty easy to get redirected or travel an alternative route.
Don't worry about driving off-site for gas. Currently, there are three Speedway gas stations on Disney property, all of which are open 24 hours and offer competitive gas prices:
Across from the Disney Springs area
Located between Hollywood Studios and the Boardwalk Inn
At the Walt Disney World Car Care Center, which is by Magic Kingdom
If you have a car emergency while on vacation, don't fret! Security guards within/near parking lots can help with issues like a flat tire, towing, dead battery, or no gas. If you can't spot one, call the Disney Security line at (407)824-4777. There is also the Walt Disney World Car Care Center that can help. Simply call (407)824-0976 for assistance. (PS: I would save both these numbers in your contact list before your vacation!)
Can I park at a Disney resort without staying there?
Answer: Unless you have a dining reservation (and they will confirm it), the answer is no.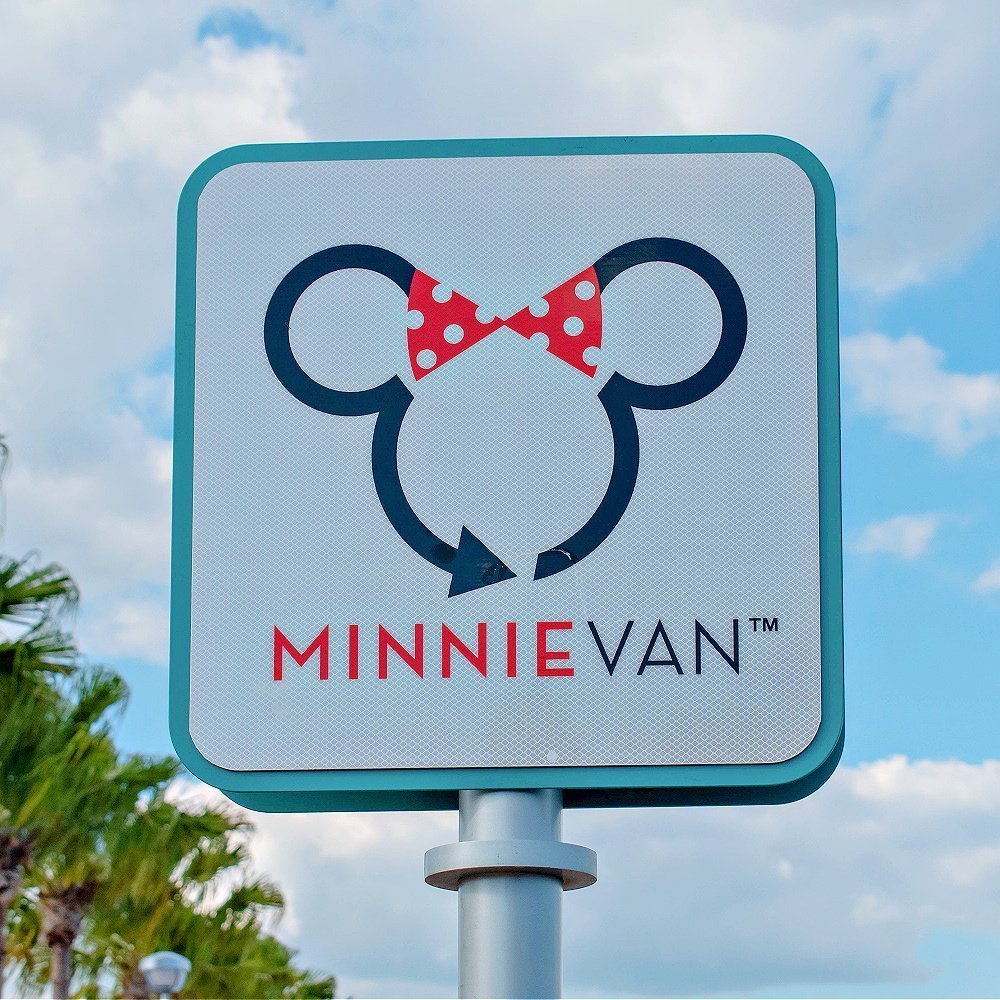 Did you know you can book ride sharing companies like Uber and Lyft and travel to any Disney location? If you don't mind the extra cost, this is a great way to quickly travel when vacationing at Walt Disney World. If you want to stay "in the Disney bubble" so to speak, try booking Disney's own ride-share service Minnie Van, available in the Lyft app! You and your family will be picked up in a Minnie Mouse-themed vehicle and dropped off at the main gate of your destination.
Walt Disney World has a wonderful bus system connecting guests to theme parks, water parks, resorts, and Disney Springs. You do not have to stay on property to take advantage of the buses. It is a great way to travel throughout the Walt Disney World Resort area without using a vehicle. Buses arrive on average every 20 minutes, but they can run later when crowds are high. Also, it's important to note that the bus routes are not always a straight shot to your destination, so check the map at the bus depot or Disney app to find the exact route.
Once parked in a lot at one of Disney's four theme parks, you can hop on a courtesy tram that will bring you to the front of the park. As of the date of this post (September 2022), trams have returned to Magic Kingdom and Animal Kingdom. It has been announced trams will return to EPCOT and Hollywood Studios later this year.


More Disney posts you may enjoy:
Did you find this post helpful?
Leave us a comment or rating below!
Tag and hashtag us on Instagram @nashvillemade #nashvillemadeatdisney
Sign up here to receive our weekly roundup in your inbox.
Join our Facebook Group where you can connect with other Disney addicts, ask questions, share photos, and get help planning trip!
Save this Post to Pinterest